My week's work experience at Oxford Products has been a thoroughly enjoyable one. I have been assisting the Marketing department which has given me an insight to the various aspects of the marketing mix. The team were very welcoming and patient whilst I got to grips with tasks. The experience has allowed me to better understand which area of marketing I would like to focus on in the future. 
At the start of the week I was introduced to on-line marketing by conducting an audit on certain products that Oxford sell on the web via their motorcycle retailers. This gave an insight into basic market research and how to identify potential issues that businesses are faced with through their digital marketing activity. I learnt how to deal with possible issues that might face the business and how they resolve them swiftly and effectively. 
During my spare time, I added product descriptions to the Oxford website using a linked Excel spreadsheet. This meant that I could practice my copy writing skills and I got to know some of the products because I had to enhance the descriptions on the featured products. 
Photography was another aspect I touched on this week. I was showed the technical aspects of a D-SLR camera and what settings you need to take the perfect photo in the studio. We also shot product images outside too. I also helped film a video for a new product coming onto the market. It was very engaging learning the process that is required and I even had an opportunity to edit the footage from start to end. I really enjoyed this creative aspect.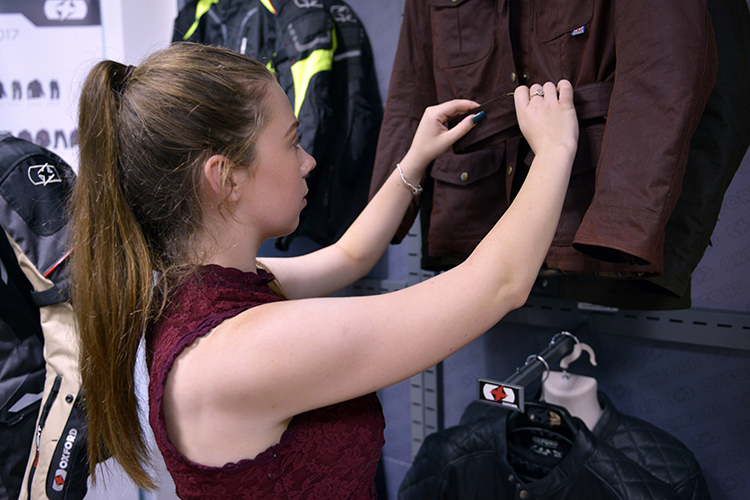 I have grown up with the social media boom so it's a big part of my life currently. Because of this, and due to the importance of social media to Oxford, I helped with writing Facebook posts and learnt how you can target posts to reach a certain audience, which helps advertise the product to the company's target market and where the most interest for the product is going to be. In another aspect, I touched on how events are important to the business so I learnt what it takes to set up an event, the time and thought that has to be considered to deliver an effective event. 
One of my favourite activities this week was learning how to create and edit product packaging alongside the Graphic Design team. The challenge is to create modern and appealing packaging, and importantly to keep within the company's branding guidelines. I worked with a designer on a piece of direct mail which will be sent via email to their CRM databases. She taught me techniques on how to edit the piece in many ways so I got a general understanding of what customers generally like and what will grab their attention. I enjoyed this a lot and now have a new interest in graphic design!  
Lastly, I had the chance of working in the warehouse for a few hours too. It was good to experience another side of the business so I can fully appreciate the whole mix of seeing product being designed to seeing it out of the door on its way to dealers and ultimately, the end customer. This was eye opening to see how big the company really is. 
Following my week's work experience, I am now going to complete my A-Level studies and apply to university. I feel that the experience stands me in good stead for what lies ahead of me, whatever I decide to specialise in.