Ride to Work Week is an annual event, initiated by the Motorcycle Industry Association, that campaigns to let people know how much better life would be if they commuted by motorcycle or scooter. 
This year the event runs from Monday 19th June (which is also International Ride to Work Day) until Sunday 25th June 2017. 
We at Oxford have interviewed our own bike riders to understand a bit of their background and what motivates them to #CommuteHappy

There are many positive reasons to get on your bike:
Saves time - The average British commuter will spend nearly 2.5 months, or 1,708 hours, in standstill traffic during their lifetime!
More efficient - Small scooters have great fuel consumption which can do between 120 and 150mpg. Electric motorcycles cost just 1p per mile. 
Easier parking - Motorcyclists benefit from fitting into smaller spaces which means there are smaller spaces to find. Parking is often free for bikes too! 
It's more fun - Choose the scenic route and look forward to enjoying your commute to and from work. 
Road skills improve - A major industry insurer found that, when using a car, motorcyclists' knowledge of road safety is almost twice as good. 
You can keep up to date with all things happening this week here:
---
Monday
Andrew Hammond - Managing Director
Growing up in the 70's and 80's, MD Andrew has lived and breathed motorcycle. Spending his weekends in race paddocks was a very regular occurrence during his early life. He first had the opportunity to ride around the these paddocks on a Monkey Bike and then at home, on small motorcycles, which were soon damaged beyond repair. Andrew passed his motorcycle test on Christmas Eve 1991 aboard his Yamaha RXS 100. His instructor encouraged him to use more front brake during an emergency stop, making them both crash! 
During his daily commute to work, Andrew prefers to jump in a car due to his very short journey so he now classifies himself as a "weekend warrior". However, when travelling into Oxford City Centre, which he does regularly, then a bike is always his first call to ease past queuing cars. 
Hammond claims he's always been a big fan of both Ducati and MV Agusta family of superbikes, with the MV being high up on his 'dream' bike list. That said, he has been lucky enough to ride the Ducati Pannigale during a day at California Superbike School which he was thoroughly impressed by. But getting back down to earth, the next on his list of bikes to own is a replica of the Oxford Ducati 888 from 1992 which he has spotted and will be negotiating for soon!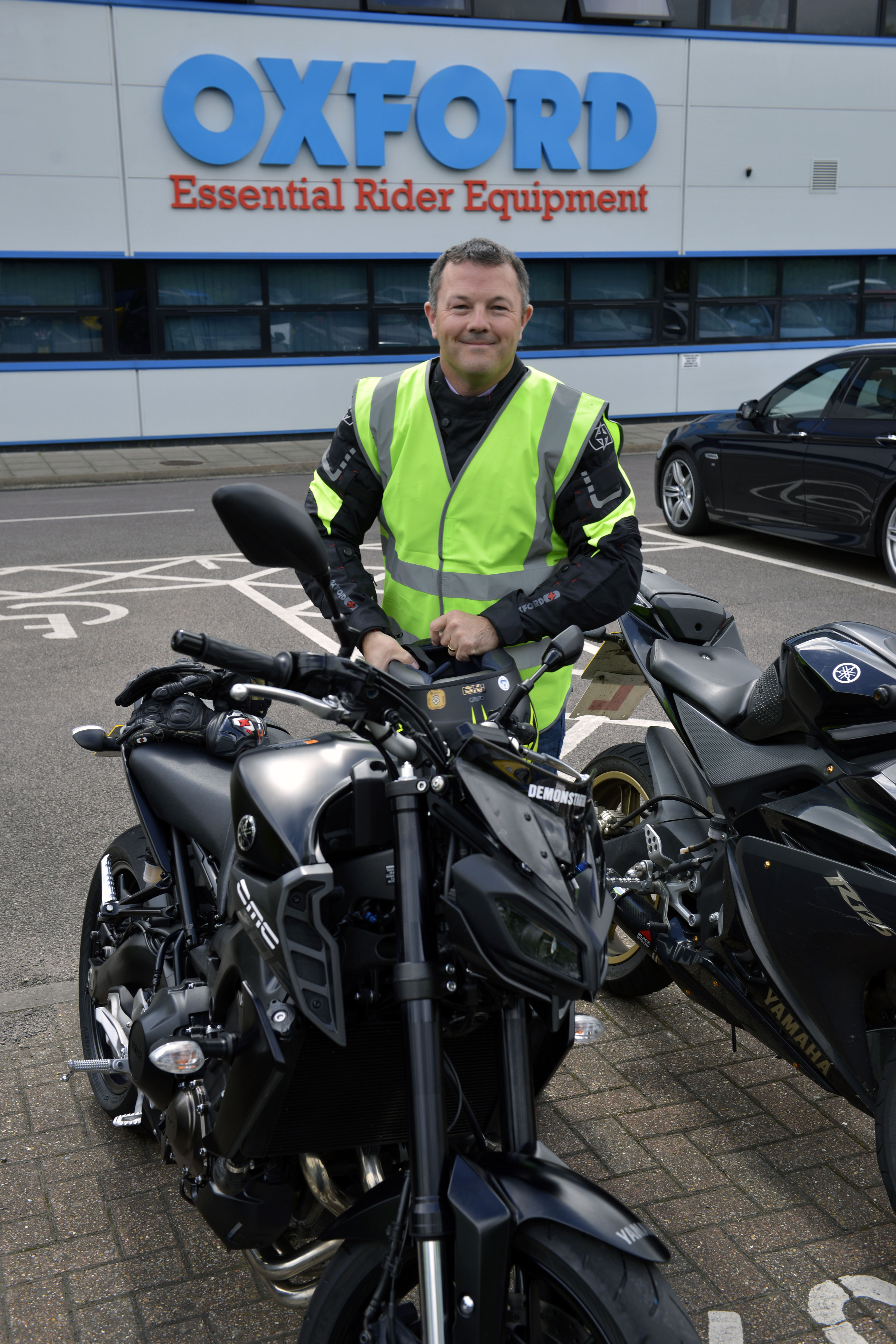 ---
Tuesday
Christopher - Returns Administrator
Today Christopher takes us back with his 1975 Honda Novio. 
Chris has own the 50cc 4 stroke moped for around 10 years now which was built and registered over 40 years ago! He was after an older bike which he could ride on a full driving licence instead of a full motorbike licence because he didn't want to have to take a bike test if possible.
The bike needed a little restoration and after 2 weeks of tidying and tinkering on it, the bike soon passed its MOT. It has been road worthy ever since. 
Chris commutes back and forth on one of his bikes daily, especially through the warmer months. 
He has a number of vintage two wheeled bikes in his collection. To name a few:-
2 x Honda Novio mopeds 50cc 1970's
1 x Raleigh Chopper mark 2 1970's
1 x Raleigh Wayfarer Gents bike 1970's
1 x BMX 1980's
1 x Elswick Jetstream racer 1980's
1 x Dawes Giro racer 1990's
1 x Pashley unicycle 1970's
<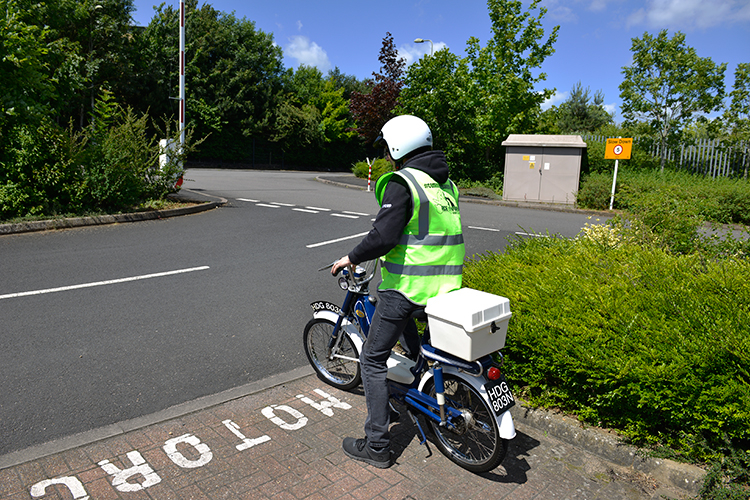 ---
Wednesday
Rebekah - Photoprapher and Videoographer 
Rebekah, Oxford's only female bike rider and also a learner, owns a Yamaha Delight scooter which she uses to commute on daily. She decided that with little local transport or relying on others for lifts that she was going to increase her independence and travel via 2 wheels. 
During her 4 mile round commute every day the 5.5 litre tank costs just £4.50 to fill up and can last her up to 2 weeks making it extremely affordable to run. As a learner she decided to choose a scooter rather than a 125 geared bike due to suffering from dyspraxia (restricting the feeling in her hands). It was decided that she wanted to get the gist of two wheels before moving on to a geared bike. 
Rebekah's favourite accessory is the Oxford Camo Aquatex cover by protecting her scooter from all weathers which lives outside all year long. It has gotten her through the past winter and also camouflaged the bike from the view of the road. She also loves her Heritage Wax jacket because it fits well and can be adapted for each season due to its removable lining for the summer. "It's the perfect style on and off the bike". 
By the end of the year Rebekah is aiming to extend her licence to an A2. "I want to get a classic style bike for faster riding experience. But I will always choose my scooter to commute on". 
<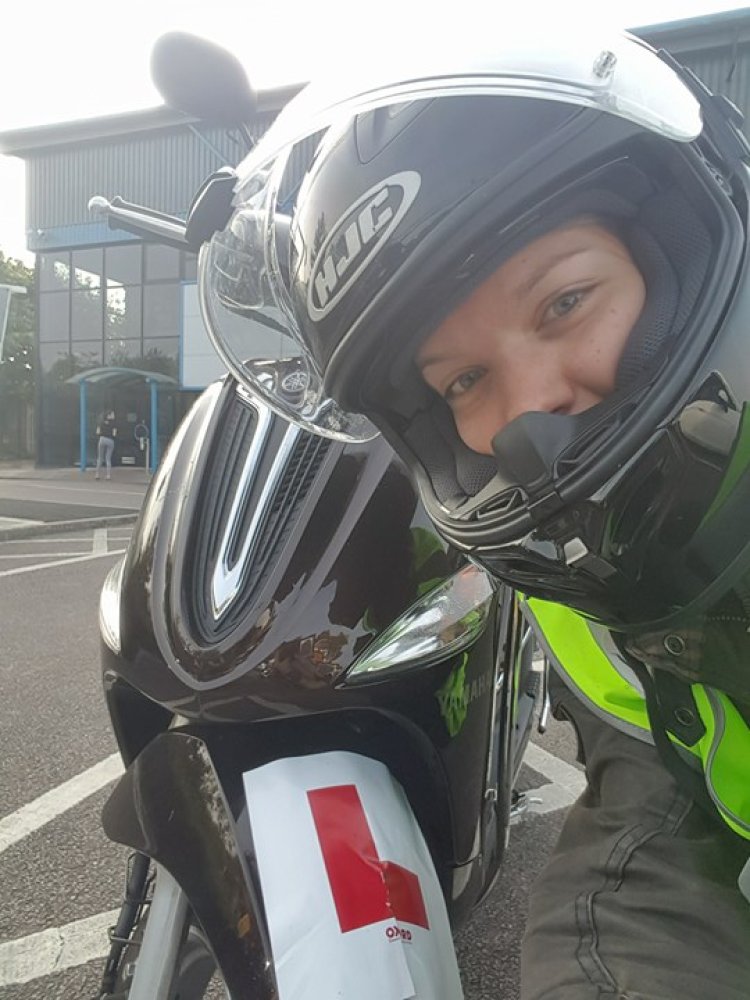 ---
Thursday
Kris - Product Designer
Kris said it was an easy decision to start riding. Being on two wheels enables him to concept better products for fellow riders as well as test prototypes that are in development too. "If a product improves my riding experience then I know it will improve other riders too". 
As a bike being his only form of transport, Kris has covered around 13,000 miles in the past year. The recoding journey hitting 400 miles in a day! His top tip for commuting is to get a "comfy old man bike" similar to his Suzuki GSX650F and carry a lightweight waterproof, such as the Oxford Rainseal set, with you as you will never get caught out in the rain.  
Kris said he'll always stick to a bike for his everyday commute, saying it's faster, more fun, and cheaper than a car... and there's no waiting around in traffic jams!
<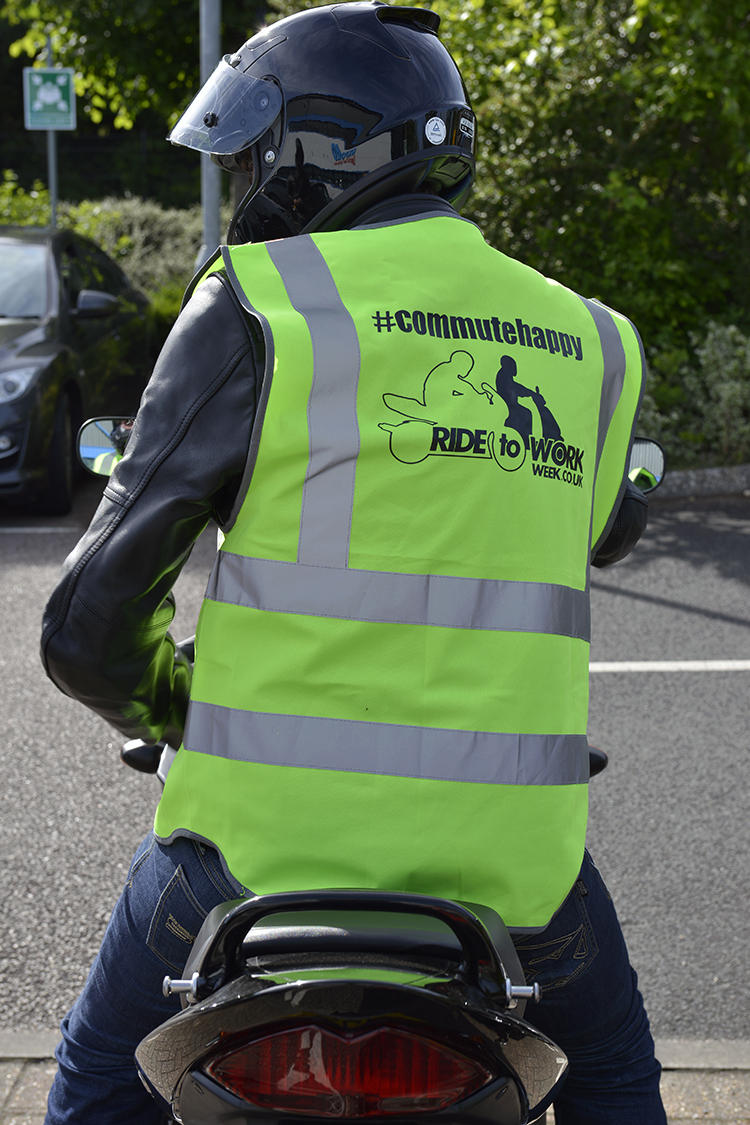 ---
Friday
Mark - Product Designer
Mark now has a couple of bikes in his collection. His Yamaha DT400MX has been built from scratch out of several boxes as an import from Belgium. A lot of time has been spent searching the internet and waiting for individual parts to come available. The bike is now almost complete, fit with original patina. "It sounds superb, like a goes as good as it sounds".
<
<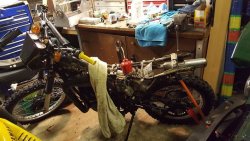 Mark choses to ride to work more in the summer when the weather is dry. Despite his short journey his Triumph Street Triple is best used to bypass the early morning traffic around Witney. 
For pleasure, Mark enjoys riding out to various places including Fish Hill, Broadway in the Cotswolds and green-laning in The Ridgeway. 
And his favourite riding accessory? The QR Tank Bag – an accessory which clips straight to the tank ring allowing you to quickly release your bag with a click of a button. See how it works here. 
<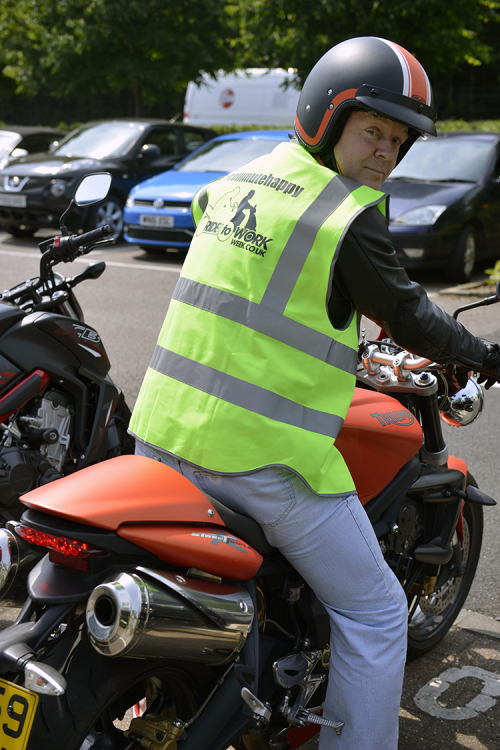 ---
Saturday
Jordan - Warehouse Operative
Jordan is another learner rider at Oxford Products and has recently taken his CBT to upgrade from his moped to his current bike (pictured). 
Jordan's motivation to start riding was due to various riders in his family which made him jump on two wheels at the age of 16. Since then he has always relied on his bike to get him from A - B. 
His favourite thing about being on a bike is the ease of filtering through traffic in the mornings which takes minutes of a journey. Whilst living close to work he finds it easier to jump on a bike wearing protective jeans that also serve as suitable trousers to wear inside the workplace. 
<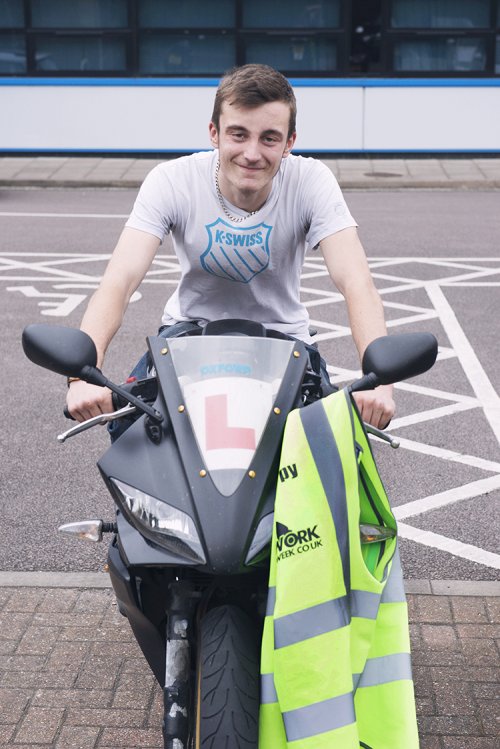 SaveSave
SaveSave